Spacious hall concepts for animal husbandry
Healthy, happy animals are the alpha and omega of agricultural livestock management
We ensure the well-being of your animals and increase your production and growth in a completely natural way: through natural light conditions and optimum air quality in our halls. Grain, straw and hay also benefit from these properties and can therefore be optimally stored in halls from LCA Cover All.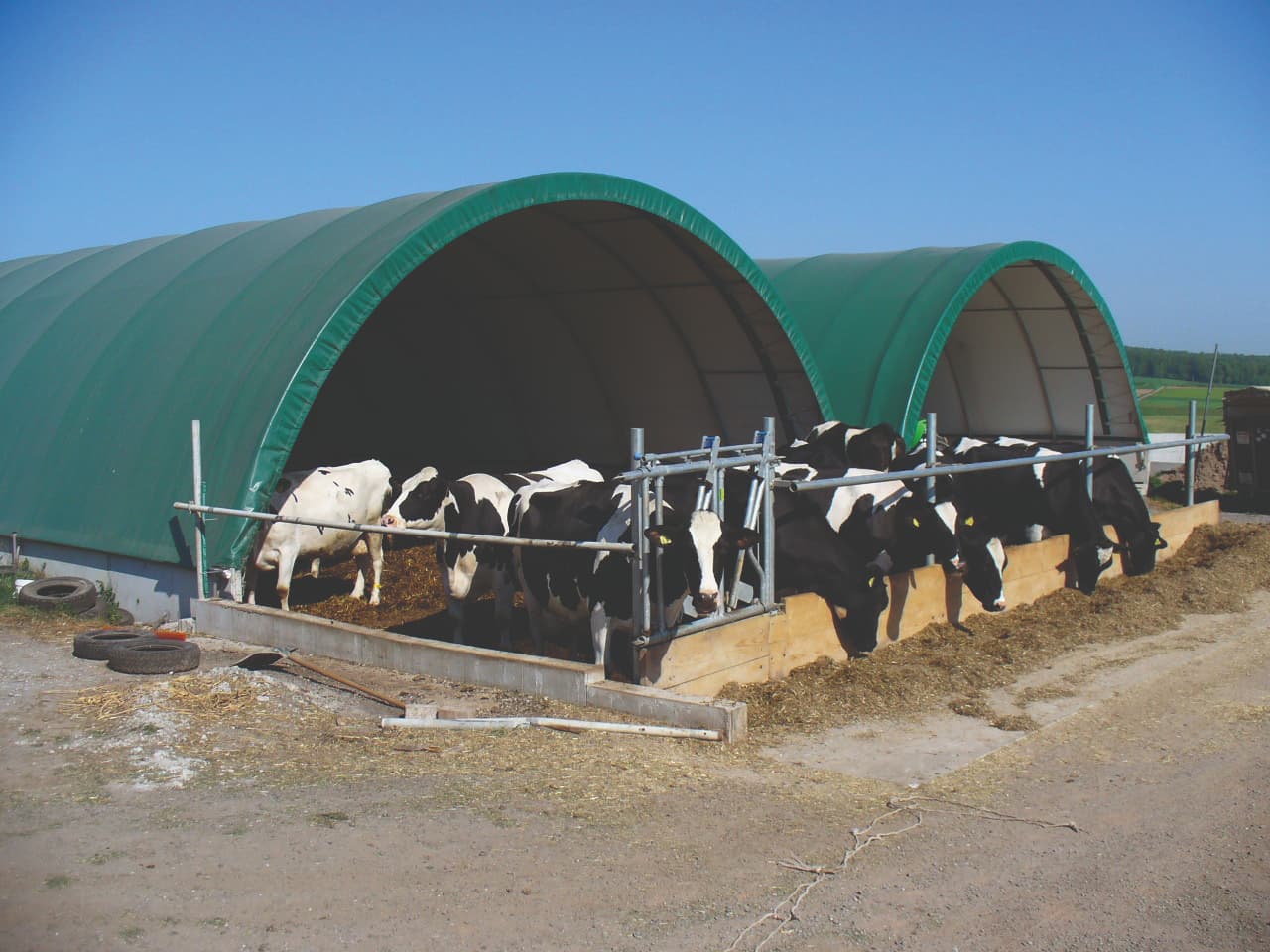 Our sturdy PE fabric membrane is 20% stronger than any other polyethylene material – another strong point is its high translucence, which increases the well-being and motivation of your animals. Even when it is overcast, it's still so bright that you can dispense with switching on electrical lighting.
The large spatial volume of the typically rounded shape of our hall solutions guarantees an excellent indoor climate at all times.
Your benefits at a glance:
Plentiful air and space for the well-being of animals
30% more volume than a gable roof
Up to 90% daylight in interior due to the extreme translucence of the hall roof

Construction time much shorter than conventional structures

Side curtain systems and various roof ventilation system generate optimum cross ventilation
Request free, non-binding offer