Hall systems for equestrian
Sophisticated systems with tangible benefits
Custom hall solutions for your equestrian business
Translucent, tear-resistant and optimally ventilated: we know the needs of modern equestrian business and built halls that are more than a match to these complex requirements. Whether as a stable, field shelter, open stable, riding hall, or a straw and hay store: our halls are used in all areas of modern equestrian operations.
We have developed equipment and accessories especially for equestrian sport and horse husbandry with which you can optimize your hall completely individually to meet your needs.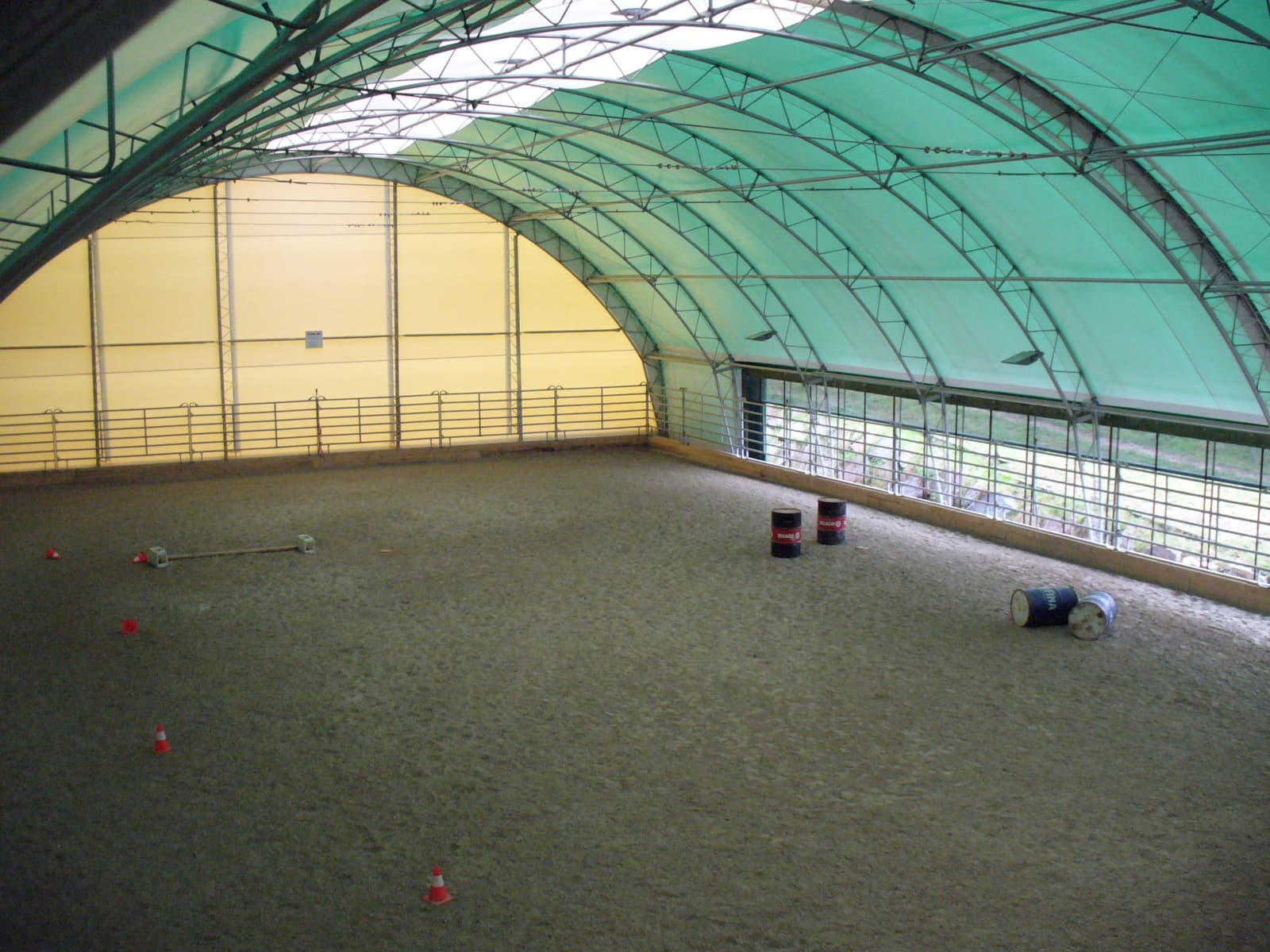 Your benefits at a glance:
Allows flexible use and extension

Innovate ventilation systems and thus a pleasant climate

Natural, bright interior light

Produced from high-strength steel

High corrosion protection

Numerous color variants

Fast availability and assembly

Disassembly or relocation possible

Individual financing options

Favourable insurance terms

Low depreciation
We have the optimal solution for your individual application requirements
Sometimes it's the little details that make a thing perfect. That's why we've developed dedicated equipment and accessories for equestrian sport and horse husbandry with which you can individually optimize your hall to meet your needs. Lots of space, a pleasant sound scape, optimum air and light conditions: those are all factors that influence the well-being of and the harmonious interplay between horse and rider.

Request free, non-binding offer