Hall systems for industrial products
Sophisticated systems with tangible benefits
Halls for
Industrial products
Quickly planned and constructed – space created! We'll take charge of your short-term space requirement.
The storage and industrial halls from Losberger Cover All can meet nearly all spatial requirements. Our product portfolio includes system halls ranging from 9m² to 16.000 m². Whether as special constructions or multi-bay hall variants, there are no limits to storage space.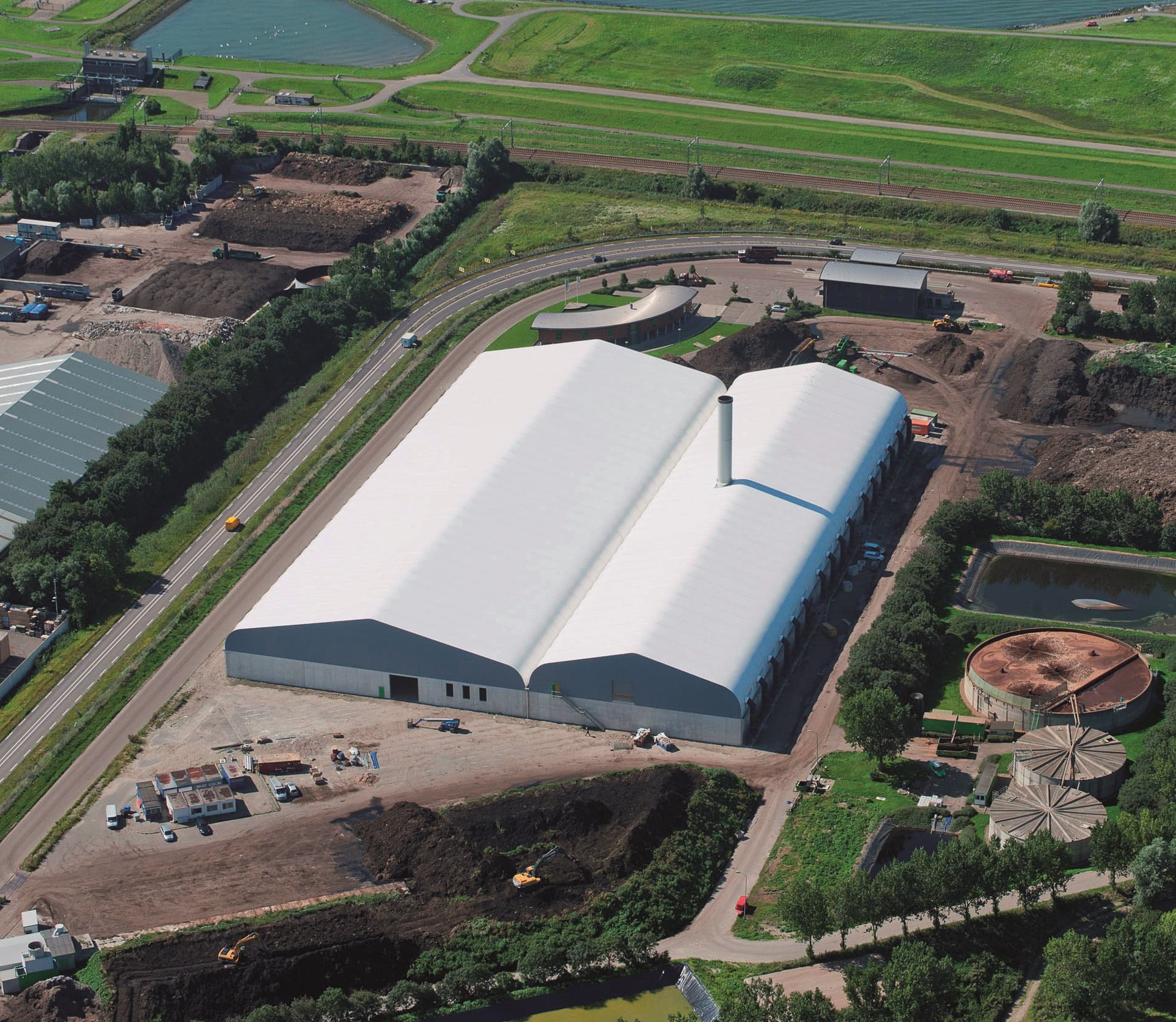 The basic structure of our industrial halls – a framework of galvanized industrial steel components – always ensures maximum quality. The roof can consist of a resilient PVC or PE fabric membrane, depending on the size and the industrial demands.
This design offers the same equipment options as those familiar to you from conventional steel hall construction. This enables the integration of door and gate combinations, bespoke ventilation systems, drainage systems and many other features.
With industrial solutions from Losberger Cover All GmbH, you'll be well-equipped meet any demand in terms of storage, logistics and industrial halls, covers, building site roofing, recycling halls, asphalt mixing equipment and much more.
We have the optimal solution for your individual application requirements
Industrial requirements have grown Losberger Cover All Halls in every way. Whether it's size, room utilization, exposure, flexibility or an innovative appearance – our halls always offer a tailor-made solution.

Request free, non-binding offer